If Server 1 - Main player shows errors for you, Choose different server from dropdown at top left corner of the player.
Use comment section to report errors/problems.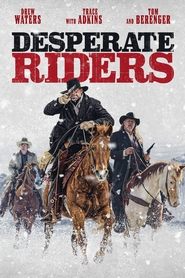 Desperate Riders (2022)
After Kansas Red rescues young Billy from a card-game shootout, the boy asks Red for help protecting his family from the outlaw Thorn, who's just kidnapped Billy's mother, Carol. As Red and Billy ride off to rescue Carol, they run into beautiful, tough-as-nails Leslie, who's managed to escape Thorn's men. The three race to stop Thorn's wedding to Carol with guns a-blazing – but does she want to be rescued?
Duration: N/A
Release: 2022