If Server 1 - Main player shows errors for you, Choose different server from dropdown at top left corner of the player.
Use comment section to report errors/problems.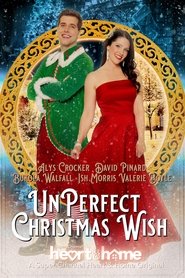 UnPerfect Christmas Wish (2021)
Madison O'Hara owns a busy event company where she performs as a singing elf for Christmas parties with her best friend Cooper. Her real dream is to be a singer-songwriter and to find the perfect man but things seem to be slipping away when she breaks up with her successful boyfriend Luke. But when a wise Santa suggests perhaps there's a perfectly 'Un-Perfect' match for her right before her eyes, Maddy takes a whole new look at her life and the people in it.